Diploma in hand and tassel to the left, as Natalie Sjostedt took her final steps out of Bellevue West High School her senior year, she hoped it wouldn't be the last time she called herself a part of the Bellevue Public Schools community.
Natalie was honored to make her return to BPS this August as a first-year elementary school teacher. Despite the unprecedented circumstances of starting her career in teaching during a global pandemic, Natalie's enthusiasm for teaching is steadfast.
Natalie's passion for teaching was ignited from an early age by watching her mother, her "role model," devote her life to being an educator. This shared love took Natatalie through undergrad at the University of Nebraska-Lincoln as an education major, and to Birchcrest Elementary as a first-year 5th grade teacher in 2020.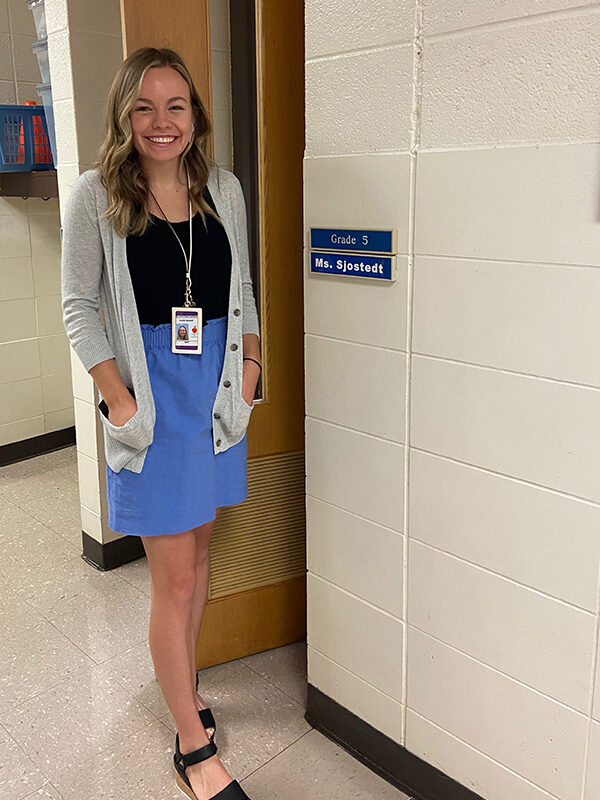 The unusual circumstances that the COVID-19 ridden 2020-2021 school year would bring, proved to add many additional challenges to the start of her career. But Natalie was up for it. "As a first-year teacher, learning COVID-19 procedures on top of the curriculum was a lot at the beginning," Sjostedt said. "But now I'm getting into the swing of things and it gets easier day by day." She says that COVID-19 procedures aren't as daunting as she initially anticipated them to be and that her students have "handled it really well".
Natalie proves her exceptional-educator-status by being one of 31 students selected to participate in the CADRE project; an accelerated master's program for teachers offered by UNO. To Natalie, being a part of this selective program means having a support system through any obstacles. "They are pushing me to be the best version of myself, and the best teacher I can be," Sjostedt said.
Having an unwavering support system is not a new concept to Natalie. As a student herself in BPS, Natalie recalls that her teachers always wanted her to succeed and always knew that they cared about her as an individual. Sjostedt says, "That's how I strive to be as a teacher. I want to build real relationships with my students so that they are excited to be in school everyday and learn."
The tight-knit community that makes up Bellevue is a driving force in why Natalie wanted to return to teach at the district. She knows that this is exactly where she is supposed to be and says that the community confirms that daily by making her feel valued and cared-for.
A sentiment that was proven true when a former teacher of Sjostedt reached out to congratulate her for being back with the district. Rob Klug, American history teacher at Bellevue West, remembers Sjostedt fondly and was happy to welcome her back to the district.
"Natalie was an outstanding student due to her work ethic and ability to make those around her better… [she] was a tremendous asset for Bellevue West and I am now proud to call her not only a former student, but a fellow colleague," Klug said.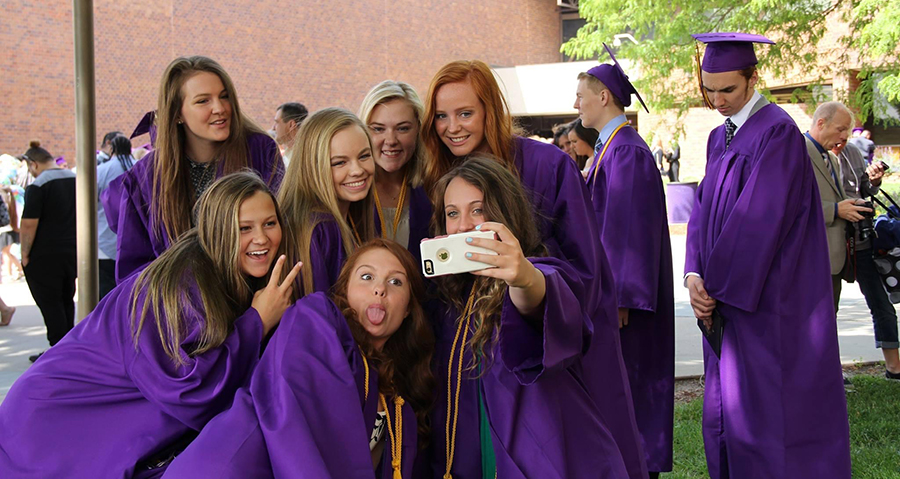 Despite her uber-busy schedule and the unprecedented school year, Natalie loves what she does. "It's seeing the lightbulb moments, seeing them learn from their mistakes and keep a growth mindset. It's very rewarding," Sjostedt said.
One of the most important things for Natalie is to keep a positive environment in her classroom. She says, "I really work hard to build a positive classroom community where they can feel okay making a mistake and learning from one another. I want it to be a safe and welcoming environment for everyone who comes in."
While Natalie is on track to graduate from the CADRE project this summer, she doesn't anticipate leaving BPS anytime soon. "It's been such a great experience already, and I've really enjoyed it," she says.
With her master's in literacy, Sjostedt predicts that one day she may explore becoming a reading specialist. However, a trip overseas might come first. She could see herself spending some time as a teacher abroad musing that it's "always been a dream of mine." For now though, Sjostedt is happy spending her days cheering on her fifth graders.