ATTENTION: Registration for 2023 Summer and 2023-24 School Year will open in mid-to-late March for current Families and open enrollment will begin in mid April. Stay tuned for more information coming soon!
Thank you for choosing to register for the Bellevue Public Schools Foundation Kids' Time before-and-after school child care program. Our dedicated staff looks forward to caring for your children.
Registration for the 2023 – 2024 Kids' Time school year is now OPEN! Please use the button below to register.  For more detailed information on the new registration process, click here.
Please read the additional information below regarding the 2023 – 2024 school year registration requirements.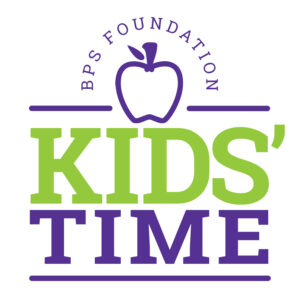 2023 – 2024 School Year Registration
Registration is now open for the 2023 – 2024  School year programs. The rates for each of these Kids' Time programs can be found here. Registration for each of the Kids' Time programs will be completed using the same registration process and all registration forms will be completed online. In order to complete registration, the $40 per family enrollment and/or activity fee must be paid online via credit card. All parents with children enrolled in Kids' Time will need to maintain a SchoolCare Works (ProCare) parent portal account in order to make automatic tuition payments and access account information. Once you are registered for Kids' Time, instructions will be emailed to the address on record with details on how to set up the online parent portal account. During registration, you will be asked to set up a username and password, which is how you will sign in to the parent portal – please keep this information handy so you are able to set up your parent portal account. 
If you do not get this automatic email, please be sure to check your SPAM folder, or contact Danielle Moss to assist you. For more detailed information on the new registration process, click here.
Consolidated Care Registration
Registration is now open for Consolidated Care dates (days school is not in session, but Kids' Time is open) for the 2023 – 2024 school year. Pre-registration for consolidated care is required to ensure proper staffing and can be completed by clicking the button below.
Consolidated Care is billed in advance, regardless of attendance at $44/day
Students must bring a sack lunch during Consolidated Care dates
Consolidated Care is only at select elementary schools: Fairview, Avery and Bellevue
Consolidated Care opens at 6:30 a.m. until 6 p.m.