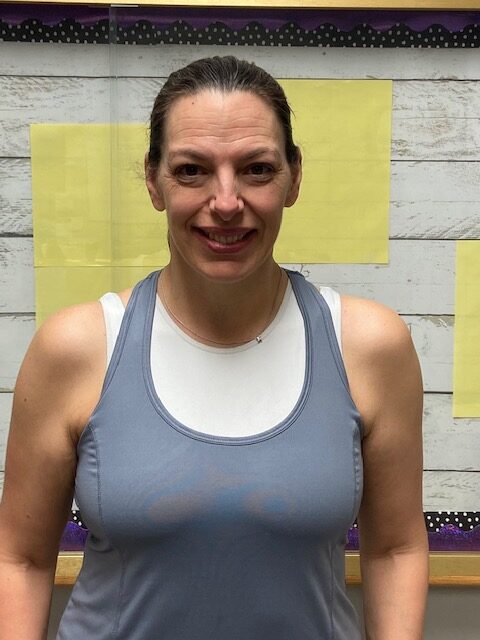 This month we feature Kim Rausch as our March member of the month. Kim joined the Lied Activity Center 6 years ago and her commitment to accomplishing her goals everyday and staying accountable by tracking her fitness with her watch and scheduling time to workout with her friends is inspiring!
Thank you, Kim, for being a loyal supporter of BPS and the Lied Activity Center.
LAC: How long have you been a member of the LAC?
Kim: Six years
LAC: What is your exercise of choice?
Kim: Walking
LAC: What is your current fitness goal?
Kim: To close my fitness rings on my watch everyday.
LAC: What has been your biggest fitness accomplishment?
Kim: I lost 32 pounds.
LAC: How do you spend your time outside of the LAC?
Kim: Working for Bellevue Public Schools as a school psychologist.
LAC: How do you stay on track?
Kim: I have a standing appointment to workout with two friends, three times a week. I enjoy sharing life with them.
LAC: What is your favorite part of the LAC?
Kim: It is apart of my community and I can take advantage of it coming and leaving work.
Want more LAC news and current events? Find the full LAC At a Glance Newsletter here!