Kids' Time did a lot of hiring this year to prepare for a rebound in student attendance post COVID-19. Our fresh staff joins a tenured group who have made a career of working with kids. Here's a quick "getting-to-know-you" of some amazing staff members.  
---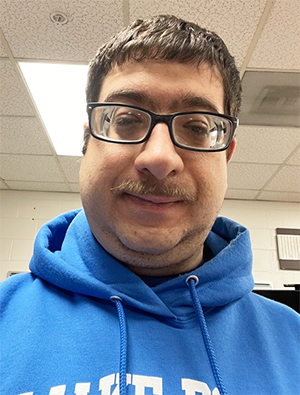 Name: Kenneth Scott
Kids' Time Site: Wake Robin
KT: If you could have a superpower, what would it be and why?
Kenneth: The ability to teleport. You could go wherever you wanted to.
KT: What emoticon best describes you right now?
Kenneth: ?
KT: What hobby or activity do you enjoy doing in your spare time?
Kenneth: I play a lot of video games.
KT: What is your favorite school memory growing up and/or tell us about your favorite teacher and why that person made a positive impact on you.
Kenneth: I think my favorite school memory is my fifth grade teacher teaching the whole class how to play chess. She would set aside time in the day to teach all the students how to play.
KT: If you could travel the world, where would you go and why?
Kenneth: I would like to travel to London. They have some interesting sites such as Buckingham Palace among many others.
KT: What do you enjoy most about working with children?
Kenneth: I enjoy making them laugh and just spending time with them. They provide a lot of energy to the day.
KT: How long have you worked at Kids' Time?
Kenneth: I have been working with Kids' Time for 8 years. One of those was as a substitute for a year.
KT: Please share your funniest story or memory with Kids' Time.
Kenneth: There are many funny moments that have happened while working at Kids' Time. One of the more recent ones was when a spider was spotted in the gym. I told one of the kids that it would be okay to leave the spider alone. The kid responded, "okay, but if that spider comes back and has babies that's not on me man."
Want more Kids' Time news and current events? Find the full Kids' Time Newsletter here!