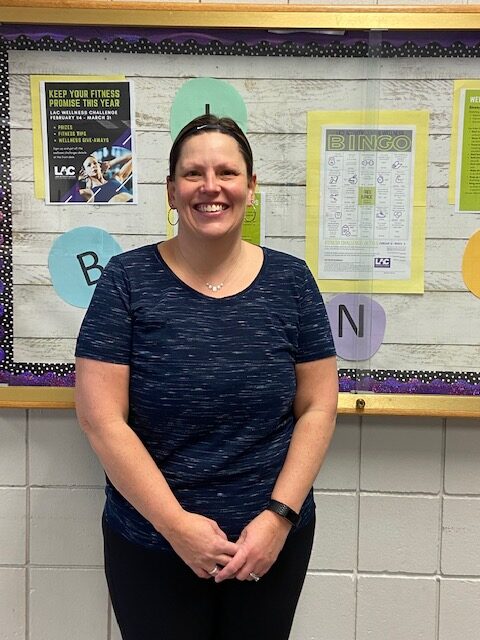 This month we feature Dena Deeds as our February member of the month. Dena has accomplished some amazing achievements since joining the Lied Activity Center four years ago, including losing 65 pounds and running a 5K. Her love for shopping will come in handy when it's time to replace those gym shoes!Thank you, Dena, for being a loyal supporter of BPS and the Lied Activity Center.
LAC: How long have you been a member of the LAC?
Four years
LAC: What is your exercise of choice?
Elliptical
LAC: What is your current fitness goal?
I would like to lose another 15 pounds but also to increase muscle.
LAC: What has been your biggest fitness accomplishment?
I have lost 65 pounds since joining the gym and have been able to maintain it. I have also been able to run a 5k.
LAC: How do you spend your time outside of the LAC?
I love to shop especially for shoes and enjoy Happy Hour!
LAC: How do you stay on track?
I have great support from my family and friends. I am sometimes able to workout with my daughter, so that helps to keep me motivated.
LAC: What is your favorite part of the LAC?
The staff is great, chatting with the regulars who workout, and the family feel vs the large workout centers.
Want more LAC news and current events? Find the full LAC At a Glance Newsletter here!